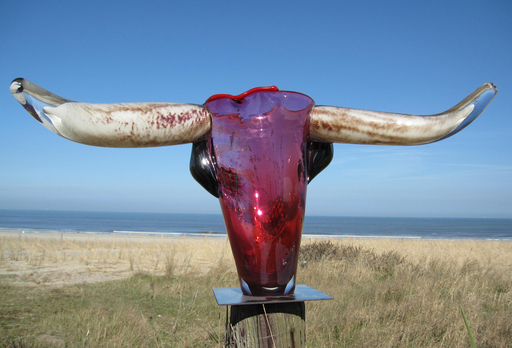 CV Bikkel Artist
INTERNATIONAL CONTEMPORARY ARTIST (Professional)
University of Professional Education Rotterdam, The Netherlands/ Willem de Kooning Academy
Year of graduate: 2002
Graduated with exceptional exam
https://www.facebook.com/bikkelartist
GALLERY KUNST AAN DE KADE – founder and curator
www.kunstaandekade.com
WORLD ART GAMES NL - President
https://www.facebook.com/WorldArtGamesNetherland
WORLD ART GAMES CHILDREN PROJECT (WAG CP) – coördinator from 2015
https://www.facebook.com/WAGChildrenProject/
NARRATIVE MOVEMENTS – honorary director NL
@Trademarks Register since 2004. Reg. nr. 0755087
KvK Rotterdam: reg nr 24238842
Prize:
2018. World directory Award - handed at Florence, Italy. By Constanza Foundation
2018. International Prize Raffaello – handed at Bologna, Italy by Constanza Foundation
Award:
2018. G.B., London. "Award of distinction" @BIENNIAL of Contemporary Art 2018-2019 by Artoteque
2018. Netherlands, Maassluis. "Artist of the Month" - April 2018 - by Kunstuitleen Maassluis (KUM)
Certificate:
2018. Participation at 1th Biennale Citta di Pescara, Italy.
2018. Croatia, Sibenik. Participation at MDF childrenproject by given design workshop and participation by WAG NL at "Flagproject"
Artwork Bikkel in Public Space:
2018. design workshop to children in the open air during MDF project. Croatia, Sibenik.
2018. solo Bikkel at douanehuisje, Maassluis. June 1th-July 1th, 2018
Artwork Bikkel included in International Art Archives, Art Collections or Musea:
2018. Collection of Arch. Luca Curci, Director of ITSLIQUID GROUP, Bari, Italy
2018. Museum Franciscaner Monastery, Sibenik, Croatia
2018. Art Nigde International, Niğde city in Cappadocia, Turkey.
International Solo- and Group Exhibitions:
2018. VLAARDINGEN, NL, Zonnehuis, Vlaardingen, "WAG NL in Dutch Light", 2018
2018. PESCARA, ITALY, 1TH Biennial Pescara, 2018
2018. VLAARDINGEN, NL, (solo) Zonnehuis, Vlaardingen, "Bikkel's Glass", 2018
2018. MAASSLUIS, NL, (solo) Museum Douanehuisje, "Solo Bikkel", 2018
2018. MAASSLUIS, Maassluis Museum, "Onverwachte Ontmoetingen", 2018
2018. GORKUM, Gorcums Museum, "Glass4Ever"2018
NEWSPAPER:
2018. "Internationaal WAG kinderproject", at Groot Vlaardingen, September 26th, 2018
2018. "Bikkel Artist exhibit at douanehuisje", at Maassluise Courant, June 7 th, 2018
2018. "Bikkel Artist artist of the Month Kunstuitleen", at Maassluise Courant, April 12th, 2018
2018. "Art from India during Kunst en Atelierroute", at Maassluise Courant, April 12th, 2018
2018. "Bikkel translate emotion into her artworks", at "De Stad Gorinchem", Februari 6th 2018
2018. "Beautiful Glass", at "Plus Magazine". Februari 2018, page 146, 147
LECTURE:
2018. WAG Team Building in Sibenik, Croatia. Invited to work with Dr. Mansour Olawale Jumaa in
"Negotiating Peace & Managing in Teams in Conflict-affected Areas through Chartered Leadership Process" - with focus on DOING now & allways