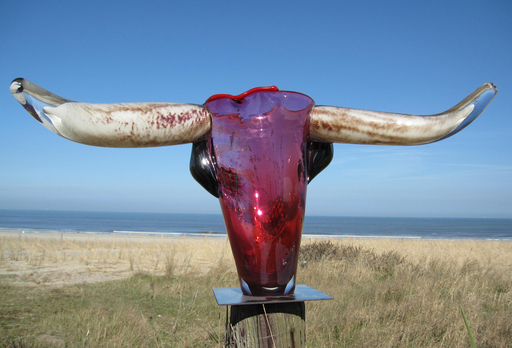 CV Bikkel Artist
INTERNATIONAL CONTEMPORARY ARTIST (Professional)
University of Professional Education Rotterdam, The Netherlands/ Willem de Kooning Academy. Year of graduate: 2002. Graduated with exceptional exam. www.bikkelartist.com. FB: https://www.facebook.com/bikkelartist
GALLERY KUNST AAN DE KADE, founder and curator
Housed at Grand Cafe VERDEROP, Westvest 9, 2611 AX Delft. www.kunstaandekade.com
WORLD ART GAMES NETHERLANDS, president (WAG NL)
KvK Rotterdam: reg nr 24238842. www.wagnetherlands.org.
@facebook: https://www.facebook.com/WorldArtGamesNetherland
NARRATIVE MOVEMENTS, NL, honorary director www.narrativemovements.com
REPRESENTATIVE OF CURACAO at International Exhibitions of API (Art Promotion International)
L4T, (Honourary IIC, Active)
@Trademarks Register since 2004. Reg. nr. 0755087
KvK Rotterdam: reg nr 24238842
PRIZE:
2017 Metropolitan Empire Prize - handed at American FOLK ART Museum, NY, by Dr. Alessandro Costanza. Bikkel is selected by Constanza Foundation in the World as most important recognation to her career.
2017 Golden Medal for Glass - The 4th World Art Games – handed by Peter Weisz, co-president of WAG Organization, at Slavonski Brod, Croatia
2016 International Prize Venice in Art - Casanova Award, at Flangini Palace, Venezia, Italy, The award will be given to those artists who everyday respect their commitment with art, with dedication and passion.
2016 International Prize Leonardo Da Vinci – The Universal Artist, at Borghese Palace, Florence, Italy, 2016. The prize is for Artists that are worth for their artistic merit.
PAST:
OPERA "Mijn Kleurrijk Verleden", producer and libretto by Bikkel Artist, 2012
With in Music of F. Poulenc under Poems of P. Elouard.
World Premiere: November 16th 2012 at Stadsgehoorzaal Vlaardingen, The Netherlands
@Youtube: https://www.youtube.com/watch?v=6h-8uAp-hHU&hd=1
FOUNDER WAG NL 2014 GROUP. @facebook: https://www.facebook.com/n/?video%2Feditvideo.php&v=616334575126388&aref=124022448&medium=email&mid=9a996bcG5af337532c88G7646eb0G3dG104c&bcode=1.1396677006.AbnRXK1Fu4L9zpfA&n_m=a.dehaan%40zonnet.nl
REPRESENTATIVE & BENELUX ART CONSULTANT OF MUSEUM OF THE AMERICAS (MOA). 2010-2015. www.museumamericas.org
JURY MEMBER AT ZOMEREXPO 2014 www.zomerexpo.nl and www.artworlds.nl
MEMBER HEAD GROUP CULTURE RENOVATION MUNICIPALITY OF VLAARDINGEN. 2011-2014 Led by Councillor for Culture, Jan Robberegt, resulting in formation of Association Vlaardingen Culture Foundation (VCS)
MUSEUM MAASSLUIS, VOLUNTEER EDUCATION AND SET UP EXHIBITIONS. 2013-2015
TEACHER CULTURE & ART EDUCATION (CKV) LENTIZ REVIUSLYCEUM, MAASSLUIS. 1993-2011 (HAVO-VWO)